Accessible Seating for Commencement
Thank you for your interest in accessible seating for Penn's Commencement on May 20, 2024.

Please check back in late February 2024 for more information and to access the seating request and information form.

Accessible seating for School ceremonies is coordinated separately, by each School. Please see the School ceremonies page  for contact information.

If your family member or guest uses a scooter or other assistance device at the grocery store or the mall, we strongly recommend you bring/rent a similar device to get around campus.
University Commencement on Franklin Field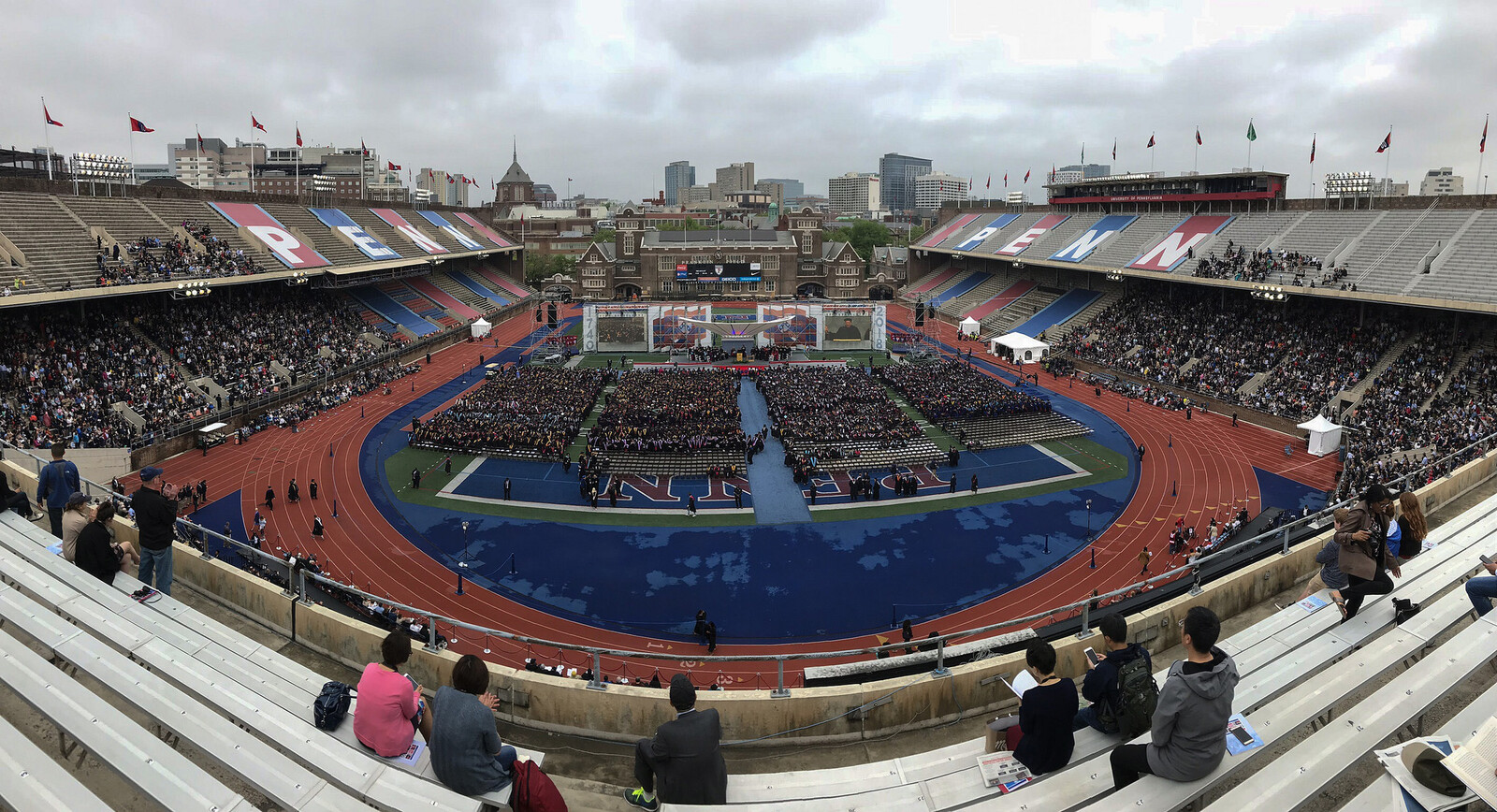 Address
Office of the University Secretary 
1 College Hall, Room 211
Philadelphia, PA 19104-6303
Phone
Phone (215) 898-7005
Fax (215) 898-0103