Accessible Seating for Commencement
Thank you for your interest in accessible seating for Penn's 267th Commencement on Monday, May 15, 2023. 

Accessible seating for School ceremonies is coordinated separately, by each School. Please see the School ceremonies page  for contact information.

Seating for guests who use wheelchairs, as well as those with limited physical mobility or medical conditions, will be available both on the field and in the lower stands. Please be aware that Franklin Field stadium is bench seating. Due to space constraints, guests who are seated on the field may be accompanied by one escort only.

Beginning March 1, arrangements for accessible seating for the main University Commencement may be requested through this webform.

An email confirmation will be sent within five business days of submitting your request. Starting April 1, you can call (215) 898-7369 (voice) if you have any questions. There is no guarantee that an accommodation can be made if the request is received after April 30. Tickets will be mailed at the end of April.

If your family member or guest uses a scooter or other assistance device at the grocery store or the mall, we strongly recommend you bring/rent a similar device to get around campus.
Accessible Seating for May 15, 2023
Penn's 267th Commencement
10:15 a.m.
Franklin Field.
33rd & South Streets.
Gates open at 8:00 a.m. for accessible seating.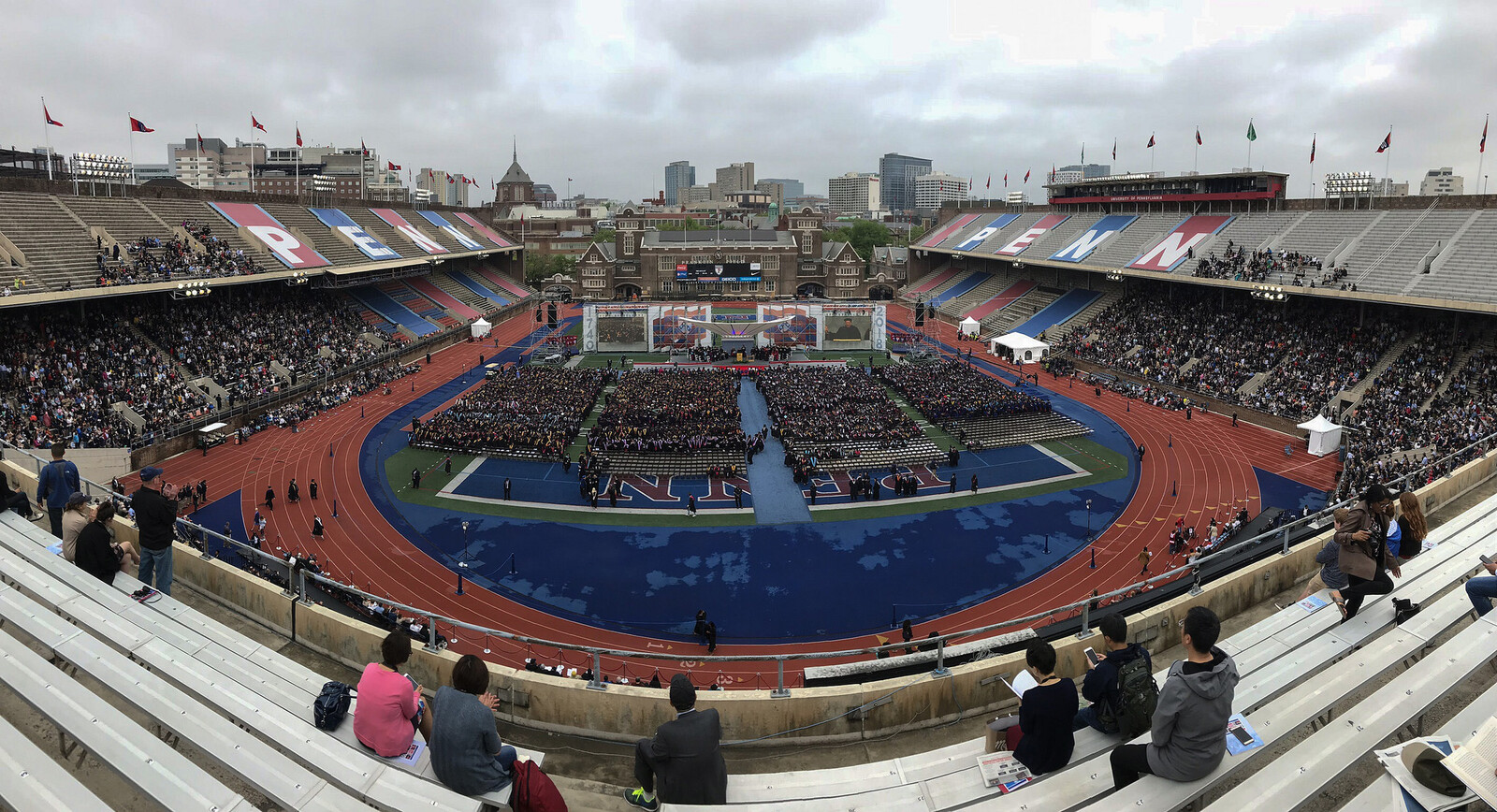 Address
Office of the University Secretary 
1 College Hall, Room 211
Philadelphia, PA 19104-6303
Phone
Phone (215) 898-7005
Fax (215) 898-0103